Red Rock Ponds
RV Resort
Website, Brochure &
T-Shirt
Designed all of the print and web materials developed for the opening of a newly established RV park. This includes logo design, brochure and business card design as well as the design, coding and launch of the website.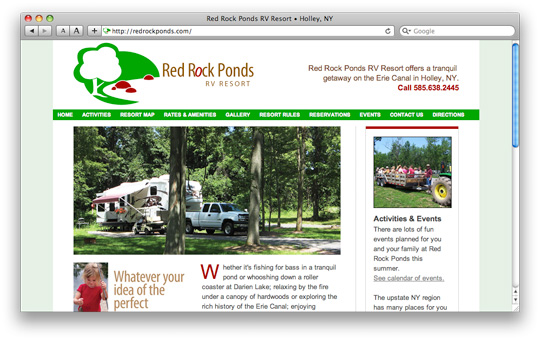 John Richmond Landscaping, Inc.
Website, Flier & Ad
This site was a fun project to work on because it was the first piece of marketing material they created. There was a lot of freedom in creating the site design.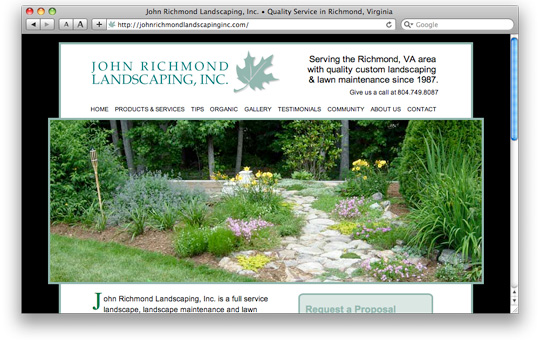 Duke's Creek Marina
Website
Duke's Creek Marina is full-service marina on Lake Anna in Virginia.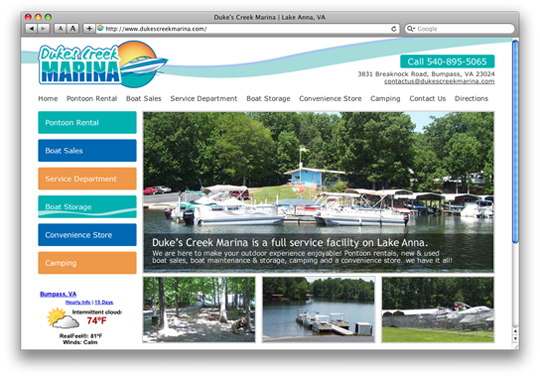 YWCA Outstanding Women Awards
Logo, Postcard, Invitation & Event Program
The Richmond YWCA celebrates the amazing contributions of some of the community's most outstanding women at the Outstanding Women Awards event each year. All three of these pieces and the logo were created to promote the event.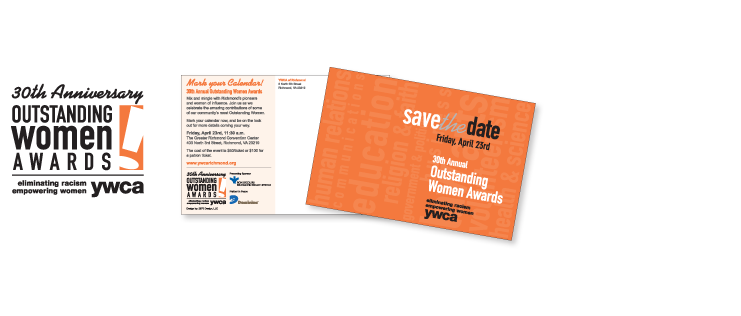 Tredegar Film Products
Flier & Illustration
This tradeshow flier was created to display the film used in this Liquid Management tray for Richmond based Tredegar Film Products. The image editing was done in Photoshop and the flier was laid out in InDesign. The illustration was created in Illustrator.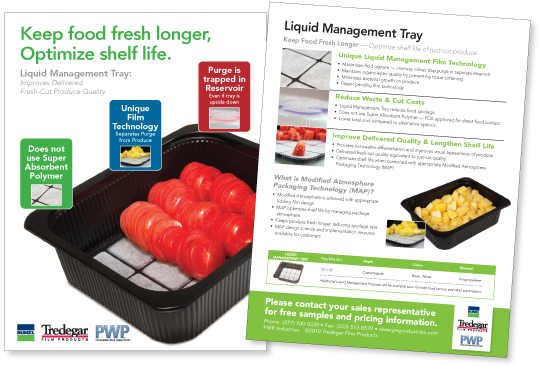 ART 180: Art Karma
Poster, Postcard & Tickets
ART 180 creates and provides art-related programs for young people living in challenging circumstances, encouraging personal and community change through self-expression. The poster, postcard and tickets were created for their annual
fund-raiser Art Karma.
Illustration by: Wilhelm 06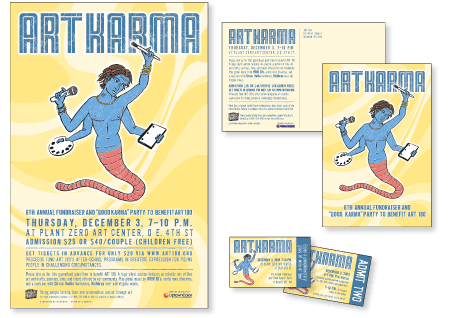 National Show Ski Association
Logo Design Concept
The NSSA was looking for a new, fresh logo design that captured what show skiing is all about. The tricky part was incorporating as many elements of show skiing as possible while keeping the design clean and uncluttered.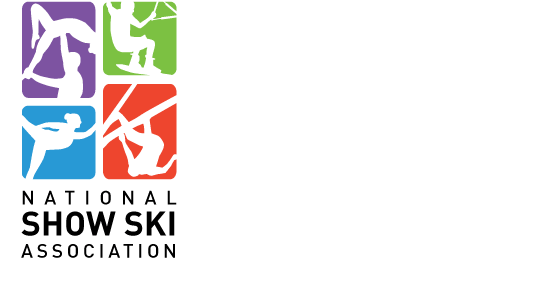 Sam's Custom Construction
Logo Design
Developed for a local Richmond construction company. They wanted a single color identity design that they could use on work vehicles and letterhead.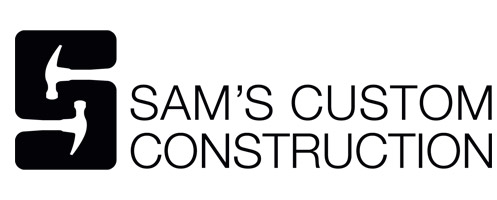 Band of Show Skiers
Logo Design
This show skiing team wanted a logo that was simple, fun and only two colors. Their website is currently under development.

ART 180: Intercultural Mural Project
Postcard
This 5 x 7 postcard was created to promote the mural dedication of this new work of public art painted by young Richmond artists.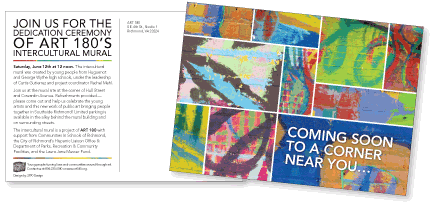 Capital One
Direct Mail
I have many years of experience working with art directors, copywriters and production managers creating direct mail print files designed to meet strategic business needs. On the right is a typical direct mail envelope example.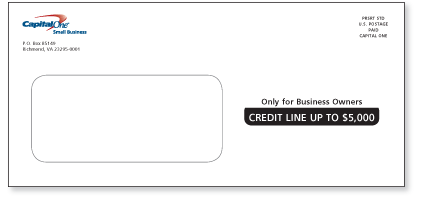 Additional Clients
C.F. Sauer
Marz Industries
WSI Web Advisor, Richmond, VA
annemoss.com