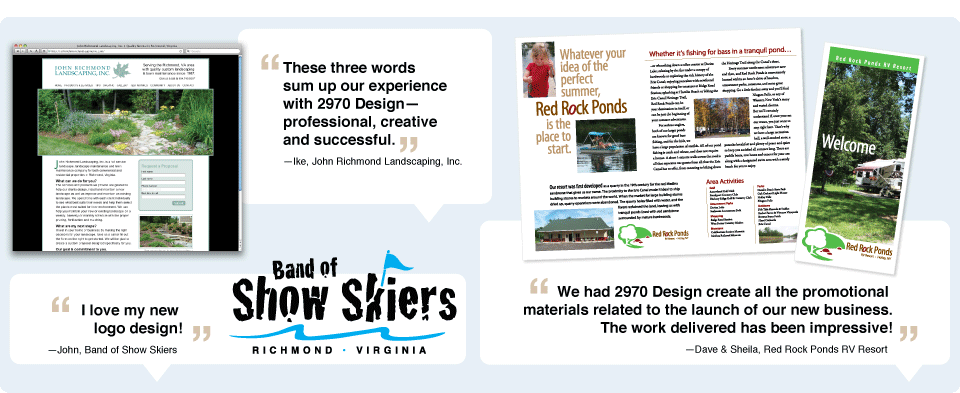 PRINT DESIGN
Can you design a brochure?
Absolutely. A professional, dynamic and memorable brand idenity is essential for any product or company. 2970 Design can help you develop custom promotional materials including brochures, logos, T-shirts, business cards, posters and anything else you can think of!
WEBSITE DESIGN & DEVELOPMENT
How do I get a website?
2970 Design offers custom web design services to small companies and organizations that want to use the web as a tool for their business. A well designed site is one of the best assets a company can have. Your site can be a sales tool that works 24 hours a day 365 days a year.
WEB CONTENT MAINTENANCE
Can my site be updated?
Of course! After your site launch, 2970 Design can help you keep content updated. As a website owner, you want your site to stay fresh with web content changing occasionally. Every time something new happens that you want users to know about, add it to the site.